Although I'm loathe to call ourselves a corporation – we're not!, we do try to do the odd bit of good for the community, whether locally, or regionally.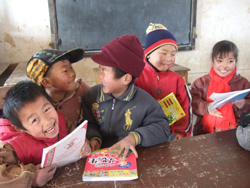 Last year saw our first donation to the Library Project. The Library Project is a worthy cause, and donates books and libraries to under financed schools and orphanages in the developing world.
Computer Solutions donated funds for a Library, which ended up going to Chen Jia Gou Elementary school in Shaanxi province.
Link to our donated library here – http://www.library-project.org/libraries/chen_jia_gou_elementary_school.html
We also donate support to a more local cause – LifeLine Shanghai.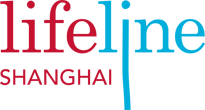 Computer Solutions has been providing complementary IT, and Web Services for a number of years now for Lifeline. Last year, after a few months of persuasion they finally agreed to let us redesign their existing volunteer created website too.
Our design team took note of LifeLine's requirements, and came up with something more visually appealing, with a clearer layout and site structure. Visit their site here – http://www.lifelineshanghai.com
Lastly, we also support a cause which donates items and books for schools up in Qinghai. We've previously donated computers, funds, and other items to help out. More info about that here: http://www.tonyphotoshop.com/forum/index.php?topic=4.0. Do your part too, and help out, donations of clothes and other items are very welcome!
Lastly, if you are a charity organization in Shanghai, or China, and would like us to assist you in some way, please contact us. We're more than happy to donate our services to worthy causes.
Archives
Categories
Tags
PHOTOSTREAM