Browsing all articles in Badges
Computer Solutions is not all website design, and IT support.
We also do a bit of artsy stuff too (although not as much as I'd like!).
As part of an internal "just for fun" project we're doing, I bought a badge machine for the office.
Today saw the first set of badges produced, with a theme of Old 70's era China, based on a post I saw at BoingBoing -> LP Cover Lover.
Without further ado, our first badges are below:
and
The staff also made a set, but I think we can be saved from an image of Snoopy in blue.
Unless you look below 😉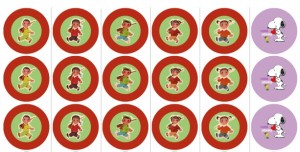 Note that we're now selling these, and more badges over at http://www.iwantone.cn
We're also releasing another cool in-house designed product over there next week, so stay tuned!
Archives
Categories
Tags
PHOTOSTREAM